ALBERT PLLC
Your trusted Counselor.
ALBERT PLLC : New York law firm
PRACTICE AREAS
LITIGATION
The firm offers a full-service litigation practice with special emphasis on disputes involving business transactions, intellectual property (trademarks, copyrights, patents, trade secrets), and corporate governance.
APPEALS
The firm has extensive experience in state and federal appellate courts. The firm takes appeals, defends appeals, and advises clients who seek an outside evaluation of the merits of an appeal where another firm has lost the initial litigation.
INTELLECTUAL PROPERTY
The firm assists clients in securing and enforcing rights in both public-facing and private content through copyright, trademark, trade secret protections and through license agreements, and advises on best practices.
EMPLOYMENT AND SERVICES CONTRACTS
The firm advises individuals and businesses in negotiating the terms of employment, contractor, and severance agreements.
CORPORATE GOVERNANCE
The firm advises both boards and individual officers and directors with respect to discharging their fiduciary and contractual duties, and navigating the conflicts that may occur.
GENERAL PRACTICE
The firm helps clients organize new businesses by adopting flexible operational structures and practices that can grow with the client's needs, with special emphasis on giving the client tools that can be used repeatedly without the need for further legal review
ALBERT PLLC : New York Law FIrm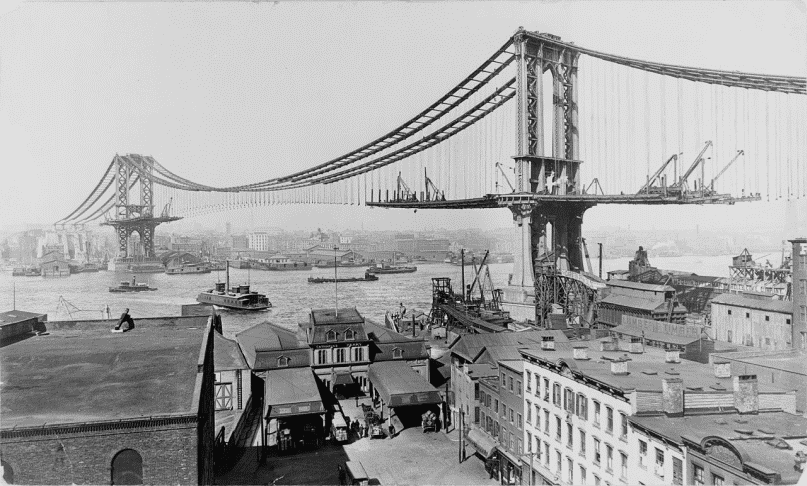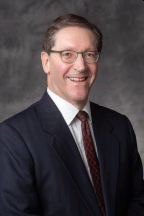 About Craig Albert
Craig Albert's nearly four decades of experience as a lawyer and as a law professor have earned him a reputation as a creative thinker, savvy writer, and fierce advocate for his clients. He founded the New York law firm Albert PLLC in 2013.
He brings a meticulous and planned approach to negotiation and to litigation, tailored to the goals and budget of the client. His aim is always to understand what the client hopes to achieve, figure out whether there is a realistic way to get it, and anticipate the roadblocks that may appear along the way.
Craig's method has lent itself well to a vast array of pre-litigation disputes and litigated cases, including commercial disputes, trademarks, copyrights, trade secrets, patent licenses, manufacturing contracts, business break-ups, executive employment disputes, real estate development, investment banking, brokerage accounts, and divorces. He regularly counsels clients on contracts involving business transactions, employment, and intellectual property, and advises directors and officers on issues regarding corporate governance.
Craig has argued appeals in the United States Supreme Court, the US Courts of Appeals for the Second Circuit and the Ninth Circuit, and in the appellate courts of New York and New Jersey. He has appeared before trial courts, administrative agencies, and arbitral tribunals throughout the nation.
His work has earned him the AV Preeminent® rating of Martindale-Hubbell, which is that organization's highest peer rating standard. It signifies that a large number of his peers rank him at the highest level of professional excellence for their legal knowledge, communication skills and ethical standards.
Craig Albert is a life-long resident of New York City and an alumnus of its public schools. He earned his law degree from Georgetown University, where he was Executive Editor of The Tax Lawyer, the journal of the ABA Section of Taxation. He earned his undergraduate degree from the Massachusetts Institute of Technology and advanced degrees in economics from Yale University.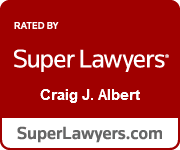 Education
Georgetown University Law Center (J.D. 1982)

Executive Editor of The Tax Lawyer, the journal of the ABA Section of Taxation

Massachusetts Institute of Technology (S.B. in Economics 1979)
Yale University (M.A. (1989) and M.Phil. (1994) in Economics)
Bar Admissions
New York (1983)
New Jersey (2001)
United States Supreme Court (2001)
United States Court of Appeals for the Second Circuit (1988)
United States Court of Appeals for the Ninth Circuit (2005)
United States District Court for the Southern District of New York (1983)
United States District Court for the Eastern District of New York (1983)
United States District Court for the District of New Jersey (2003)
United States District Court for the District of Colorado (2009)
United States Tax Court (1983)
Publications
Property Law, The Bieler Group audio book (2007)
Does the Right of Publicity Imperil Copyrights?, New York Law Journal, August 16, 2002
"Chapter: Aesthetic Regulation", 32 Land Use & Environment L. Rev. 1 (2001)
Your Ad Goes Here: How the Highway Beautification Act of 1965 Thwarts Highway Beautification, 48 U. Kan. L. Rev. 463 (2000)
Property in Context, 22 Seattle U. L. Rev. 873 (1999)
Challenging Deterrence: New Insights on Capital Punishment Derived From Panel Data, 60 U. Pitt. L. Rev. 321 (1999)
Good Governance as a Business Strategy: The Lesson of Caremark, The Alert (Federal Bar Association) (December 1998)
The Deceptive Allure of Simplicity, 26 Seton Hall L. Rev. 1414 (1996)
Business Planning Under Current Antitrust Standards, Barrister (Summer 1988)
CONTACT US
ADDRESS
Albert PLLC
420 Lexington Ave.
Suite 1402
New York, NY 10170